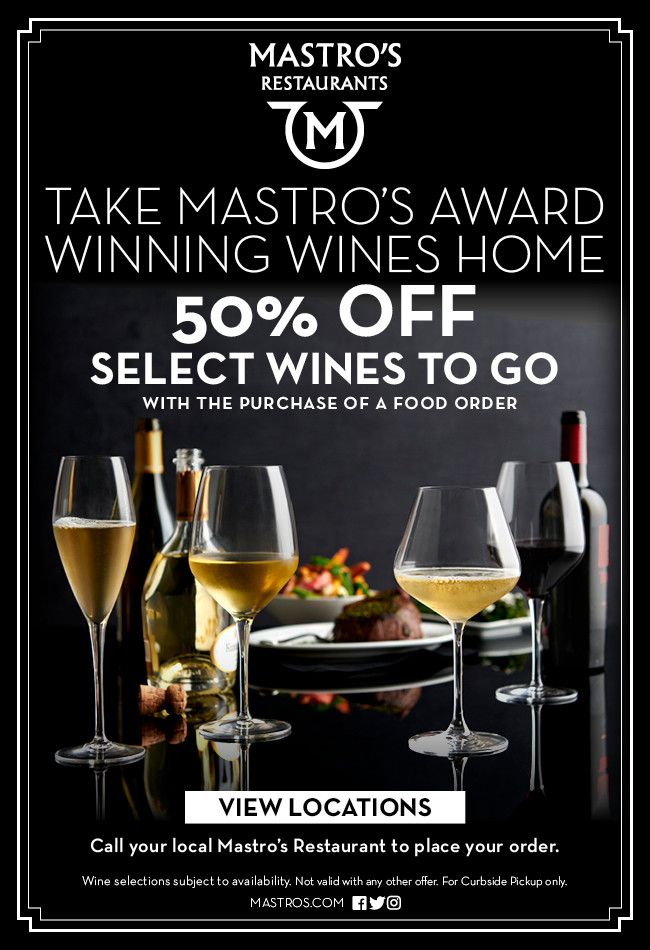 Thank you!
Thank you for your understanding, as we have temporarily closed our restaurant dining at Mastro's Ocean Club, Scottsdale.
However, we are now offering take-out orders daily, from 3pm-8pm.
Our team will happily provide curbside pickup, just let us know when you call and we will happily bring your order right out to your vehicle.
(480) 443-8555
10% off the To-Go menu, for your first order.
We are offering 50% off Wines that are up to $400!
Thank you ahead of time!
Thank you for thinking of us. We continue to appreciate your loyal support. We are grateful for your support and appreciate your business in this uncertain time. We will fight through this together. We are here to satisfy your dining needs. So please let us know how we can be of assistance.
With Pleasure,
The Team at Mastro's Ocean Club, Scottsdale
This offer expires: TBD
For more information you can check out our website:
https://www.mastrosrestaurants.com/location/mastros-ocean-club-scottsdale-ocean-club/
If you have additional questions, please contact: gstanghellini@ldry.com
Thank you from Mastro's Ocean Club in Kierland Scottsdale, AZ!